Summer 2022 Guest Faculty
Click here to read about our guest faculty this summer!

Guest Faculty
Kathleen Black
Born in Raleigh, NC, Ms. Black trained at The Raleigh School of Ballet, was a member of the Professional Division and affiliate performance training company, Raleigh Dance Theatre. During the summers Ms. Black trained at American Ballet Theatre, The Harid Conservatory, Boston Ballet (scholarship) and the School of American Ballet (scholarship). In spring of 2012 Ms. Black was invited to become a trainee with Carolina Ballet and perform in Robert Weiss' world premiere of Beethoven: Symphony No. 9. She was promoted to apprentice in 2014, full company member in 2015 and is now a soloist.
Kathryn Daniel
Ms. Daniel graduated from The Raleigh School of Ballet's Professional Division Program in 2008 and was a member of Raleigh Dance Theatre, The Raleigh School of Ballet's pre-professional performance company.  As a student, Ms. Daniel performed company roles with Carolina Ballet and worked with Tyler Walters and the Duke Dance Ensemble.  Ms. Daniel continued her training in New York City with American Ballet Theatre's Summer Intensive Programs.  She completed the teacher training program at The Raleigh School of Ballet under the guidance of Ms. Batchelor before joining the faculty in 2011.
Nicholas Fokine
Nicholas Fokine began his ballet training with the renowned Olga Kostritzky at the School of American Ballet. The school is affiliated withNew York City Ballet and that association gave him many opportunities to perform with the company.  He danced in their Nutcracker, Swan Lake, Songs of the Auvergne, and Romeo and Juliet.  A performance of Romeo and Juliet, in which he was a featured dancing minstrel, was broadcast on Live from Lincoln Center.  While studying at SAB and the Miami City Ballet School he performed at their workshops in the ballets Harlequinade, Tombeau de Couperin, as the 'Waltz Boy' in Serenade and as the 'Bluebird' in Sleeping Beauty.
He was interviewed about Nutcracker fora segment of the ABC news magazine 20/20 and was interviewed about his heritage for an article in The New York Times.  Nicholas Fokine is the great-grandson of the choreographer Michel Fokine.  In 2005, he had the opportunity to perform with American Ballet Theater in Petrouchka, one of his great-grandfather's most famous works. Before joining Carolina Ballet, Nicholas was an apprentice with Miami City Ballet.
Mary LeGere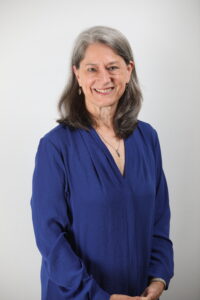 Mary LeGere began dance training at nine.  At 17 she was awarded a scholarship to study at the School of the Pennsylvania Ballet.  In 1982 she joined the Pennsylvania Ballet, and became a soloist in 1986.  Her studies included work with Benjamin Harkavy and Lupe Serrano.  Working under the Artistic Direction of Benjamin Harkavy and later Robert Weiss her roles included soloist and principle roles in many Balanchine ballets including Symphony In C, Tarantella, Steadfast Tin Solider, and Concerto Barocco, as well as Sugar Plum Fairy and Dew Drop in The Nutcracker.  Additionally she worked with choreographers Lynn Taylor Corbett, Merce Cunningham, Peter Martins and Paul Taylor.  Ms. LeGere joined the faculty of RSB in 1990, and served as Artistic Director of Carolina Ballet during its transition to a professional company.  Currently as Artistic Director of Raleigh Dance Theatre, Raleigh School of Ballet's affiliate performance company, she oversees, along with Megan Marvel, the students' performance training.  She recently was honored with the 2006-07 North Carolina Dance Alliance Annual Award. This award honors individuals who have made a significant life time contributions to the growth and development of dance NC.
Jenny Palmer
Jennifer Palmer received her training at The Raleigh School of Ballet where she was a member of the school's Professional Division and its affiliated performance training company, Raleigh Dance Theatre. Ms. Palmer also attended summer intensive programs with the Houston Ballet, Pittsburgh Ballet Theatre, and Carolina Ballet.
Ms. Palmer was invited by Carolina Ballet's artistic director, Robert Weiss to perform company roles during the 2012 and 2013 seasons.  She  was awarded and accepted a young dancer trainee position with Carolina Ballet as well as having danced as a member of the corps de ballet.
Ms. Palmer received her teacher training under the guidance of RSB faculty member, Patricia Batchelor.  She served as Ms. Batchelor's assistant in the Creative Movement and A Level classes.
Pablo Perez
Mr. Perez was born in Uruguay, and graduated with the highest honors from the National School of Dance. In 1994 he won a silver medal at an international dance competition in Brazil. Mr. Perez has also danced with The Teatro de Colón de Buenos Aires. Mr. Perez joined Carolina Ballet in its first season. His roles include Mercutio in Romeo & Juliet, Puck and Oberon in A Midsummer Night's Dream, Hilarion in Giselle, Renfield in Dracula, and principal roles in Tarantella, Square Dance, Four Temperaments, Fancy Free, Steadfast Tin Soldier, Rubies, Valse Fantaisie. He has had several principal roles choreographed on him, including Weiss' Adagio, Joker in Masque of the Red Death, Peter in Peter & the Wolf. In 2001, he was invited by the First Lady of Uruguay to participate in a national tour of Uruguay.
Mr. Perez has served as an RSB faculty member and has choreographed two works for RSB's affiliate performance training company, Raleigh Dance Theatre
Mr. Perez retired from his dance career in the spring of 2017 and now serves as ballet master for Carolina Ballet.